ACROSS T-Shirts
For the first time ever, ACROSS has t-shirts for sale! Help spread the word that a Christian organization exists within the Forest Service by wearing one of these t-shirts to work. Purchasing one or more of these t-shirts may help you start a conversation with co-workers who may ask you what ACROSS means. It will also help raise some funds for our account, which we use to help individuals in need.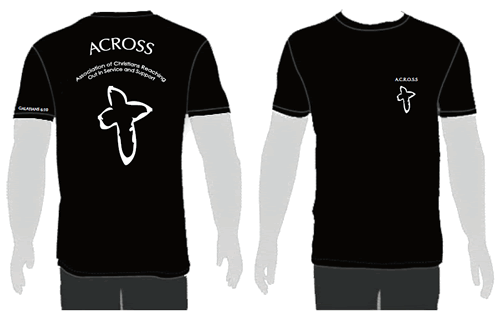 View PDF of Design for a Better Look
T-shirts are available in the five colors shown here for $15 each, payable through PayPal. Orders must be placed by November 30 so the shirts can be shipped to individuals by the end of January.

Place Your Order